---
Making Masturbation For Men More Fun
---
Historically, masturbation has gotten a pretty bad rap. In fact, "jerking off" is a perfectly safe, normal activity that can offer many sexual health benefits. Here's a few ways to make it more fun.
According to the National Survey of Sexual Health and Behavior, 78% of all American men aged fourteen and over admit to having masturbated at some point in their lives. This number rises to 93.4% when men reach their 30's, clearly, almost all of us masturbate.
But for some reason a lot of men still don't talk openly about masturbation and the ways that they can improve it. While some women chat frequently about vibrators and dildos, the same can't be said for guys about prostate massagers and penis sleeves.
In this article we'll be hoping to change that. We will look at what makes masturbation fun, how you can improve it and the toys that we would recommend. Manual masturbation is a lot of fun, but with a toy or two you can elevate your pleasure to another dimension.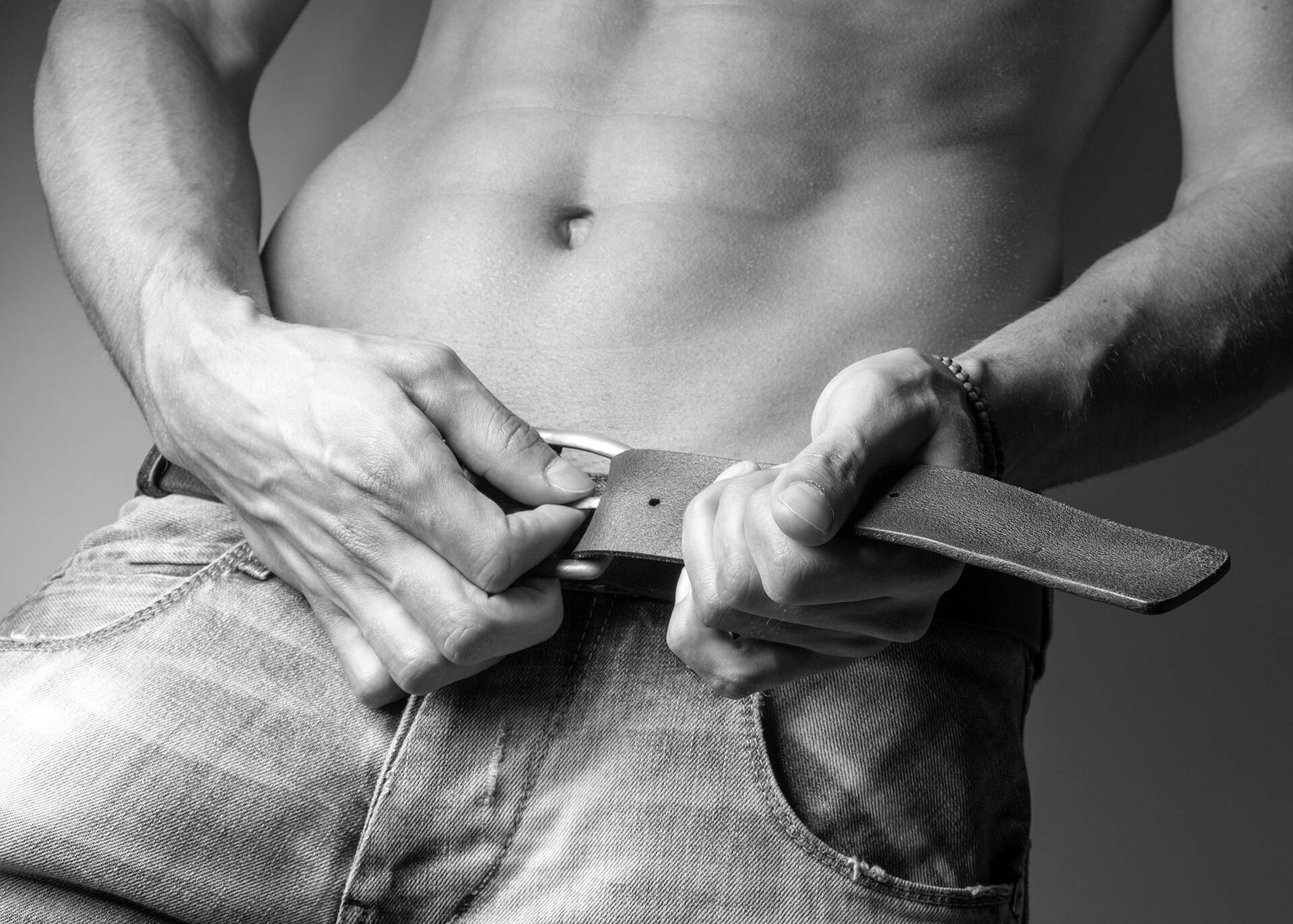 What Makes You Enjoy Masturbation?
Masturbation is all about stimulating as many nerve endings as possible so that your body can achieve orgasm. The most sensitive part of your penis is actually the tip of your foreskin, but if your circumcised then it will be the upper rim of the skin behind the head of your penis.
Regardless of whether you are cut or not, you have plenty of nerve endings throughout your penis which are stimulated when you masturbate. The friction of moving your skin up and down causes extra stimulation to your nerves, resulting in an orgasm.
But your penis isn't the only erogenous zone on your body, your testicles and also your prostate are able to provide pleasure too. In fact, prostate play stimulates far more nerve endings and results in much stronger orgasms than just touching your penis.
Improving Masturbation
If you want to improve masturbation by achieving a stronger and more pleasurable orgasm then you need to stimulate more nerve endings, for a longer period of time. The first tactic for doing this is to stimulate both your penis and your prostate.
These two places are the most sensitive and have the biggest effect on your climax. Your prostate can be stimulated with your fingers but more effectively by toys, which we will cover later in this article. Doing both simultaneously is the true path to an overwhelming orgasm.
Secondly, you should practice edging to maximize the pleasure that you receive during a single session. Edging is the practice of taking yourself as close to an orgasm as possible and then backing off, calming down and then getting going again.
This has two effects; allowing you to enjoy the build up over and over, plus, making your body more sensitive, resulting in a stronger orgasm when you finally let yourself climax. To edge properly you need to be slow, patient and use plenty of lube. If you don't you are likely to accidentally climax, missing out on all of the pleasure.
Benefits of Sex Toys
The primary purpose of sex toys is to give you more stimulation and therefore pleasure than you could otherwise achieve manually. If we look at both penis toys and prostate toys both exist to stimulate your nerves more.
This can be achieved in two ways; by adding more pressure or friction and by applying that pressure more frequently. With penis toys the added friction is key whereas prostate toys generally work by vibrating stronger and faster than you could use your fingers.
Penis Toy Recommendations
Penis toys are often the first type of sex toy that men buy because they are easy to understand, not particularly taboo and are fun to use. The most popular male sex toy by far is the Fleshlight, a brand of sex toys that mainly produce penis sleeves.
They've become extraordinarily popular in the last few years because they create body safe, high quality toys that are sold at a reasonable price. However, what really sets them apart for their competition is their pornstar range.
Many of their toys use anatomically accurate moulds of popular pornstars, making it seem like you're having sex with one of your favorite girls.
One of our best selling Fleshlight products is the Original Pink Lady Value Pack, one of the first Fleshlights and an all-time favorite. This value pack comes with everything that you need to get started, including a bottle of lube, toy cleaner, the shower mount and the Fleshlight itself.
The Pink Lady sleeve is their most basic option, it doesn't have any of the textured insides that some of their other toys have, but this makes it ideal for beginners. If you've never used a Fleshlight then you might be surprised at how tight and stimulating they can be.
However, if you're looking for a more intense experience then we would highly recommend that you try the Alexis texas Fleshlight. Modeled after Alexis Texas, one of the most popular pornstars of all time, this toy is far more intense than the Pink Lady.
The sleeve itself that bumps, ridges and gaps, which will stimulate your penis from all different angles as you insert yourself into it. (Everything's better in Texas.)
Compared to other brands of masturbators the Fleshlight series is extremely popular. Most masturbators are static, whereas the Fleshlight is interchangeable, meaning that you can buy new sleeves and change them out for a complete different feeling.
Plus, with some of the most interesting and stimulating sleeves on the market you are going to enjoy far stronger and more enjoyable orgasms.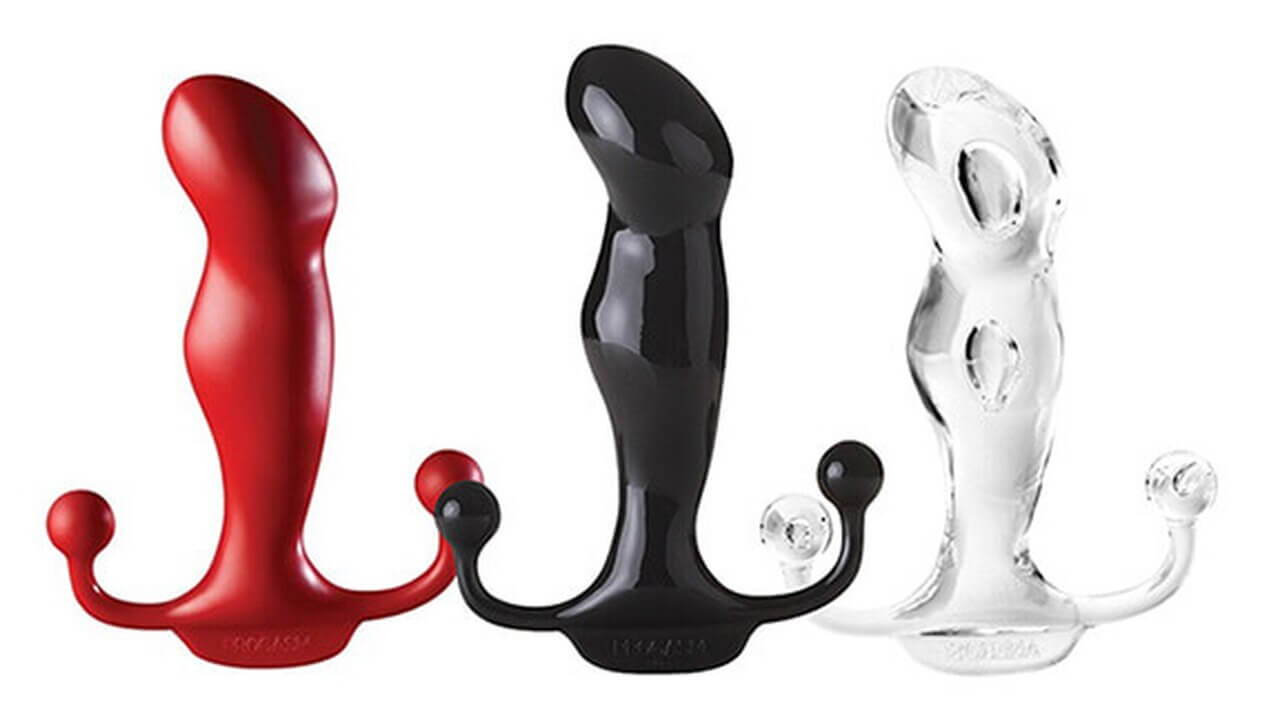 Prostate Toy Recommendations
If you want to try out prostate toys then there are two main categories to consider; plugs and massagers. Plugs are great for beginners because they aren't overly stimulating, whereas massagers can deliver huge amounts of pleasure.
The Aneros ProGasm is arguably one of the most well known male prostate stimulators. It was designed by medical professionals to sit comfortably in position and rock back and forth, putting pressure onto your pressure as you masturbate.
Unlike a plug the Aneros Pro doesn't provide constant pressure, it's more similar to a vibrator but because there is no electronics it's more gentle and natural feeling. This makes it the perfect choice for men who have never explored prostate play before but who want a toy that can give them a more intense feeling when they desire it.
On the other hand, the Fuzion XChange Prostate Vibrator was created to give you mind-blowing orgasms. It's an incredibly powerful vibrator that has two different probes, three vibrations and seven settings.
This vibrator is the ultimate in prostate pleasure. Made out of body safe silicone, the Fuzion XChange Prostate Vibrator has a gentle curve to it which ensures that the tip of vibrator sits directly on your prostate. While the Aneros ProGasm gives you a gentle stimulation, this vibe is going to make itself known.
The great thing about this toy is that with seven different pulsation settings it's perfect for men who are more sensitive but also for those that want to most powerful stimulation possible.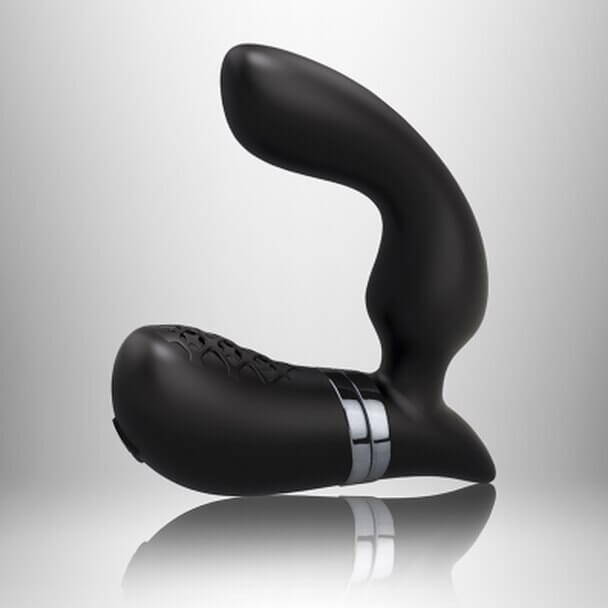 "The good thing about masturbation is that you don't have to get dressed up for it."
- Truman Capote

Recent Posts
Making Masturbation For Me …

Adult Sex Toy Advice For C …

A Beginner's Guide To Male …