Need some naughty gifts for her stocking and under the tree? Tabutoys has sexy Christmas presents made just for her. Show her what she gets for being on the Naughty List!
A Magic Wand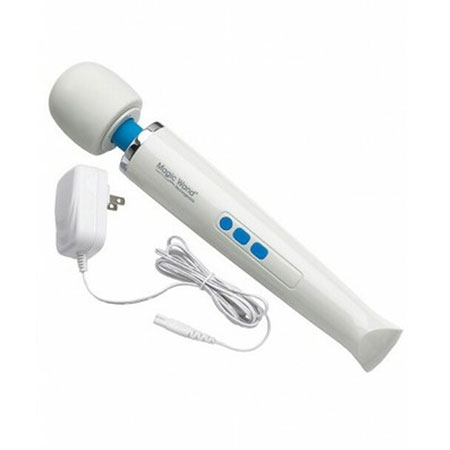 Think Hitachi, not Hogwarts. We're not talking about Harry Potter when we suggest a Magic Wand as a kinky gift for her this holiday season. This massaging vibrator is the kind of luxe toy a woman might not buy on her own. Surprise her!
Liquid Stimulation
Did you know that there are 8,000 nerve endings in the clitoris? An arousing oil can tickle all of them. Fill her stocking with a sexy Christmas present to ensure mind-blowing orgasms well into the new year.
A Bullet for Christmas
Bullet toys are discreet and small but beyond powerful. There are models available for every taste, not to mention every body part. Whether you go basic or beyond, this is a naughty gift for her that she'll want to try out right away!
Something to Sit On
A dildo is an incredibly sexy gift. A dildo with a suction cup is even better. Surprise her with a kinky gift that will allow her to enjoy an orgasm from the window to the walls.
Lube for the Holidays
Lube makes a terrific stocking stuffer. It's one of those things that you always need, and stocking up never hurts. Pick a lube just for her, like something targeted toward the clitoris and the G-spot.
A Jolt of Pleasure
Does she love having her nipples played with and stimulated? If so, then consider a kinky gift for her that provides a jolt, such as standard nipple clamps or a pair that vibrates.
A Glass Gift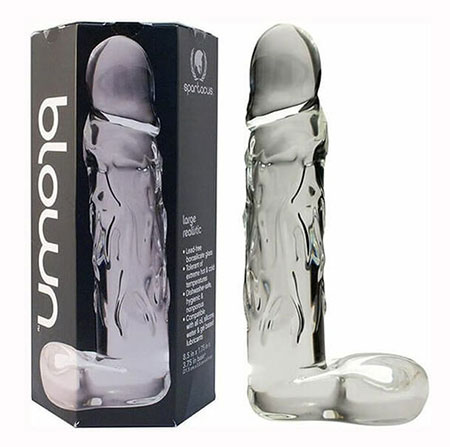 Give her a sex toy that will rock her world, something gorgeous enough to be displayed – almost. She may not expect a glass dildo, but once she uses it, she'll never want to turn back.
Let Her Have a Ball
Ben Wa balls are a naughty gift for her that she can enjoy solo or with you to work on those Kegels. With better pelvic floor fitness she'll get even wetter and and have stronger orgasms–how could she say no to a workout sesh?
Rabbit Rabbit
No, don't get her a bunny for Christmas. Splurge on a rabbit-style vibrator with iconic clit stimulation to heighten the penetrative power of the toy.
Put a Ring on It
Forget about cock rings. To score a sexy Christmas present for her, scope out G-spot rings that can turn her finger into a stimulating vibrator. Yours, too, if you want to play along!
Something Sparkly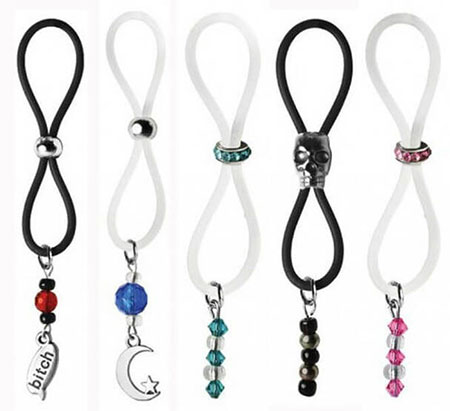 Jewelry–but make it sexy. All it takes are nipple jewels, a fashionable alternative to piercings and clamps. They're perfect for the woman who has everything but loves a little something extra.
Surprise your lady with naughty gifts for her you can use together. How will you keep her excited over the holidays?
Recent Posts
Orgasms are a girl's best friend! This Valentine's Day, show her you really care by fulfilling al …

Many people around the world celebrate New Year's Eve. If your special way of celebrating the New …

window.SHOGUN_IMAGE_ELEMENTS = …