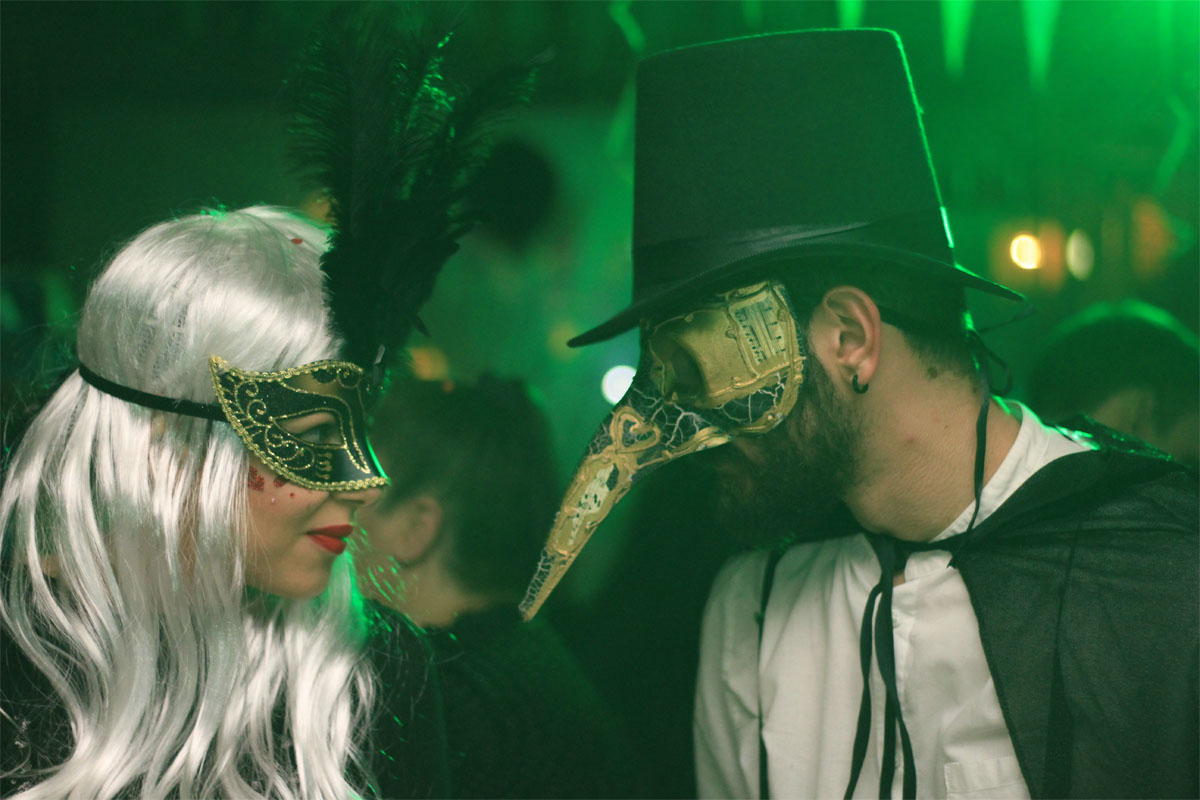 No longer all about the kids, Halloween is now celebrated by adults. At Tabutoys, we think there's something super sexy about Halloween. Maybe it's the sizzle in the air as you step out of normal reality into the paranormal. Or maybe it's the masks. Whatever it is, we've got some deliciously sexy Halloween date night ideas to bring adult fun to fright night. Choose one or combine several for a Halloween you'll never forget!
Go See the Rocky Horror Picture Show
The Rocky Horror Picture Show made its big screen debut in 1975. The tale of Dr. Frank-N- Furter is rife with sexual tension and thrills aplenty. It's Halloween, so join the traditional RHPS toast-throwing antics and get as wild as you please. Paw each other freely when you're not throwing things or covering your heads with newspapers. This is one of our fun things to do on Halloween for adults that should be on every bucket list!
Costume up in your sexiest swag, and get ready for role-play with all the erotic trimmings when you get home. Bust out those special pasties, uncap the lube, and reenact Dr. Frank's "t-t-t-t-t-touching" seductions! This is one of those Halloween date night ideas you'll want to replay every year.
Have a Stealthy Dining Experience
Why not dress to the nines (sure, it counts as a costume) and hit the foodie trail at your favorite fine dining establishment? Among our list of fun things to do on Halloween for adults, this one's especially for the foodies. An evening of masterfully prepared food, plush surroundings, and solicitous service might be crowned by a slice of pumpkin pie for dessert. Alternatively, it might be crowned with a shuddering orgasm when one or both of you is wearing vibrating panties.
Tease each other relentlessly, as you pick at your haute cuisine. Deny one another dessert ⏤ over and over again ⏤ until you languidly sigh, "Oooh! That was delicious." There's nothing quite like a refined orgasm over a juicy chateaubriand in the realm of Halloween date night ideas.
Film Your Own Kinky Blair Witch Project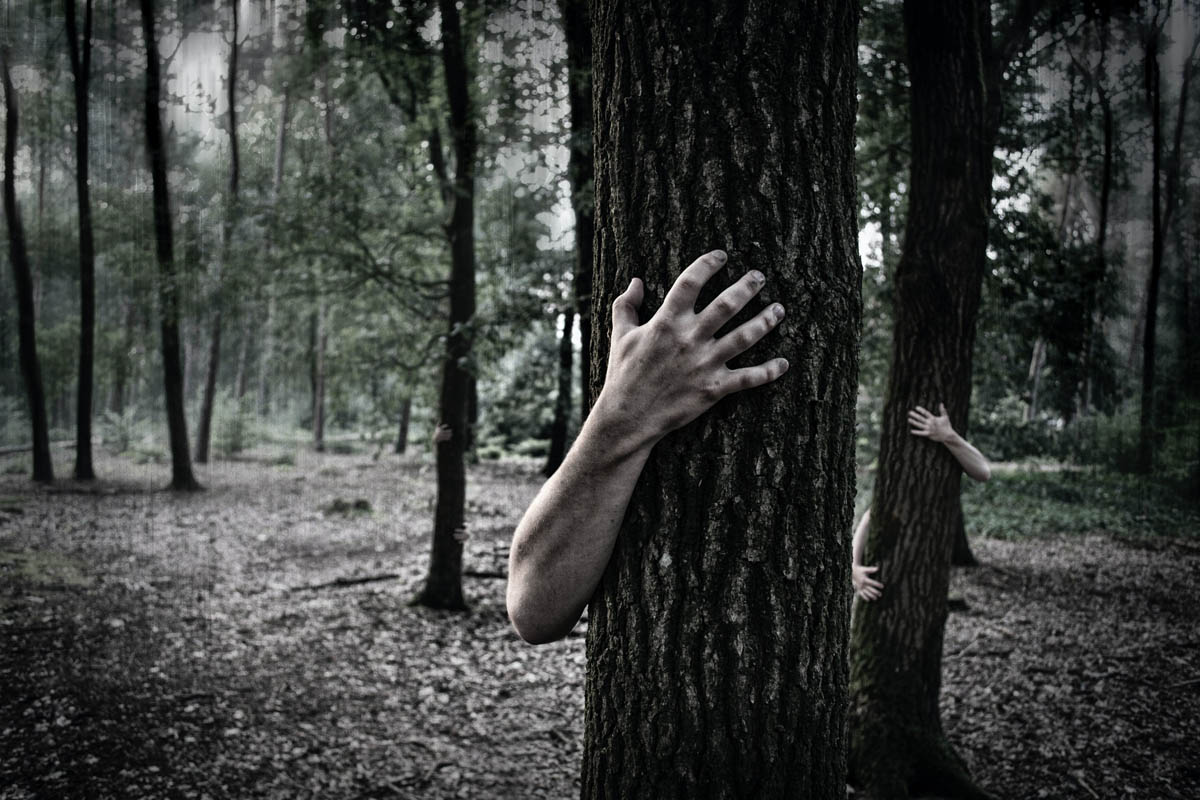 The Blair Witch Project's cinematic release in 1999 caused a sensation. Employing the look of raw "found" footage, this creepy flick not only scares people senseless. It's a wealth of fodder for Halloween shenanigans. As Halloween date night ideas go, this one's ideal for you kinky imps.
Pack up the car with all your kinkiest BDSM paraphernalia and head to the woods. While there may not be an unseen, evil presence, there will certainly be some suspicious activities around your kinky campfire. Just add a flogger, and get as untamed as your surroundings. Tell scary stories with a flashlight eerily placed under your chin or get naked and chase each other through the woods with even scarier wangs. It's your movie!
Bust Out the Ouija and Have a Sexy Seance
The Ouija Board is a commercialized version of the earlier spirit or talking board, used during the 19th Century's spiritualist craze. You probably have one stuffed in a forgotten box in the basement or garage. But if you don't, you can create your own using this template. With the Ouija, you're on your way to one of the most fun things to do on Halloween for adults.
Have a seance, inviting kinky, sex-loving historical figures ( Edward VII is a good bet, among others) to make themselves known. As you proceed, display your sex toy arsenal to sweeten the pot as you request the spirits' presence. Remember: you're calling up the kinky dead!
Costume Up and Hit a Halloween Party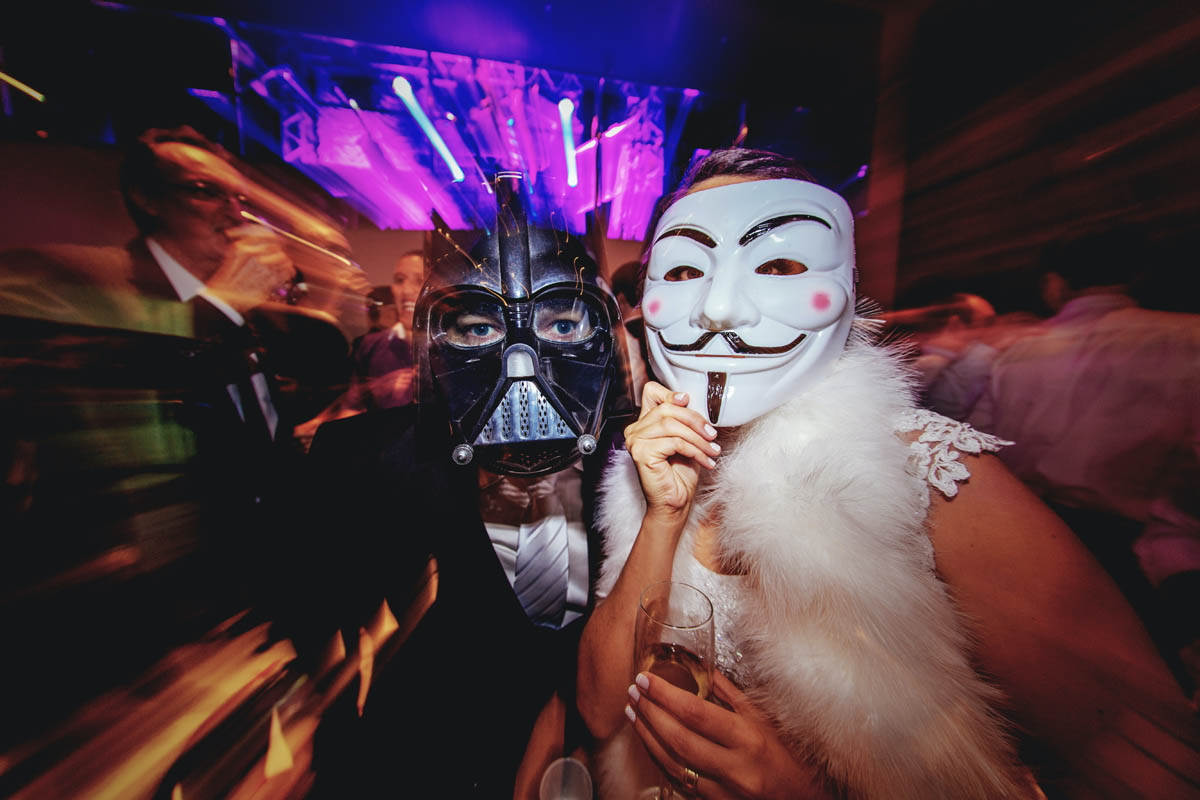 You're going to a party, so get crazy with your costumes. Lingerie isn't a bridge too far for our Halloween date night ideas list! Add a pointy hat and broom for a sexy witch, or get uber traditional with a white sheet featuring crudely cut-out eye holes. Nobody will ever know you're wearing a cock ring!
You and your lover will have the time of your lives, ducking outside for a "breath of air" or taking your private party to the upstairs washroom at the end of the hall. Naughtiness by stealth is what fun things to do on Halloween for adults are all about. And wear those vibrating panties, vibing as the party rages around you!
Get Your Candy On
Who says Halloween candy is just for kids? Adult candy should be on your list of fun things to do for Halloween. With its interesting shape, candy corn is adaptable to all kinds of mischief. You can tuck it just about anywhere or use it to reward your partner when you take the gag out. Of course, candy is a matter of taste, just like our collection of Halloween date night ideas!
But what if you were to make your own version of Halloween candy, using warm chocolate, marshmallows, and caramel sauce? Lay out the plastic sheet and find out! Or put all that Halloween candy in a bowl and play a sexy game. Whoever wins gets the candy and decides what's on the night's sexual menu!
Have a Sexy Halloween
There's no shortage of fun things to do on Halloween for adults. All you need is a full pleasure chest and a little imagination, and you've got a date night you'll never forget! At Tabutoys, we take pride in our online sex sanctuary, embracing all the vibrant colors of the erotic rainbow.
May these Halloween date night ideas feed your erotic imagination with orgasm-inducing inspiration. Shop our collections to enjoy a very sexy Halloween!
Recent Posts
{ "__shgImageV2Elements": { "uuid": "s-aee9dd52-8493-401e-b6b5-d13a6845fb3d …

Christmas is looming and you've got an extra special stocking to fill, care of …