At Tabutoys, we believe that naughty, sexy imps should have an alternative Santa Claus who shares their enthusiasm for adult play. Instead of a red velvet sack full of tube sock 10-packs, fragrance sets, and neckties, we'd prefer that Santa's sack be filled with sexual inspiration.
Giving people dirty Christmas gifts can backfire, but that's changing. If you live in the USA and you're between 20 and 29 years old, 86% of your cohort owns a sex toy. And if you're between 40 and 49, 85% of your fellow 40-somethings are also packing. In fact, a lot of folks will light up brighter than Rudolph's nose when given naughty Christmas gifts.
So, stop hesitating! Dive in and start the season of giving with Tabutoys' suggestions for naughty, sensual, and cheeky gifts.
1. Santa's Helper Merry & Mighty Vibes
This Holiday-themed dildo is engineered to make the lucky recipient laugh while hitting the ceiling. Inscribed with one of either "Ho Fucking Ho" or "Santa's Bitch", the Santa's Helper is small but mighty. Ever ready to make merry, this happy little buddy arrives lovingly swathed in zero-waste packaging. Enviro-conscious naughty Christmas gifts? Yes, please! That friend who's always chaining themselves to trees will love Santa's Helper for many reasons!
2. Classy Dirty Christmas Gifts: Japanese Sex Toys
Trying to impress someone super special? Look no further than sleek, chic, sensual Japanese sex toys. Innovative and highly unusual, you'll find a world of novelty emanating from Japan. Present any penis-owner with Tenga Spinner Strokers, and he won't be able to stop saying, "Domo arigato!" Or surprise your favorite clitastic gal pal with the Nobu Power Bull-It Vibrator. This streamlined dildo's seven varieties of vibration rock the senses. KonichiWOW!
3. Master Series Kinky Pride Rainbow Bondage Restraints Set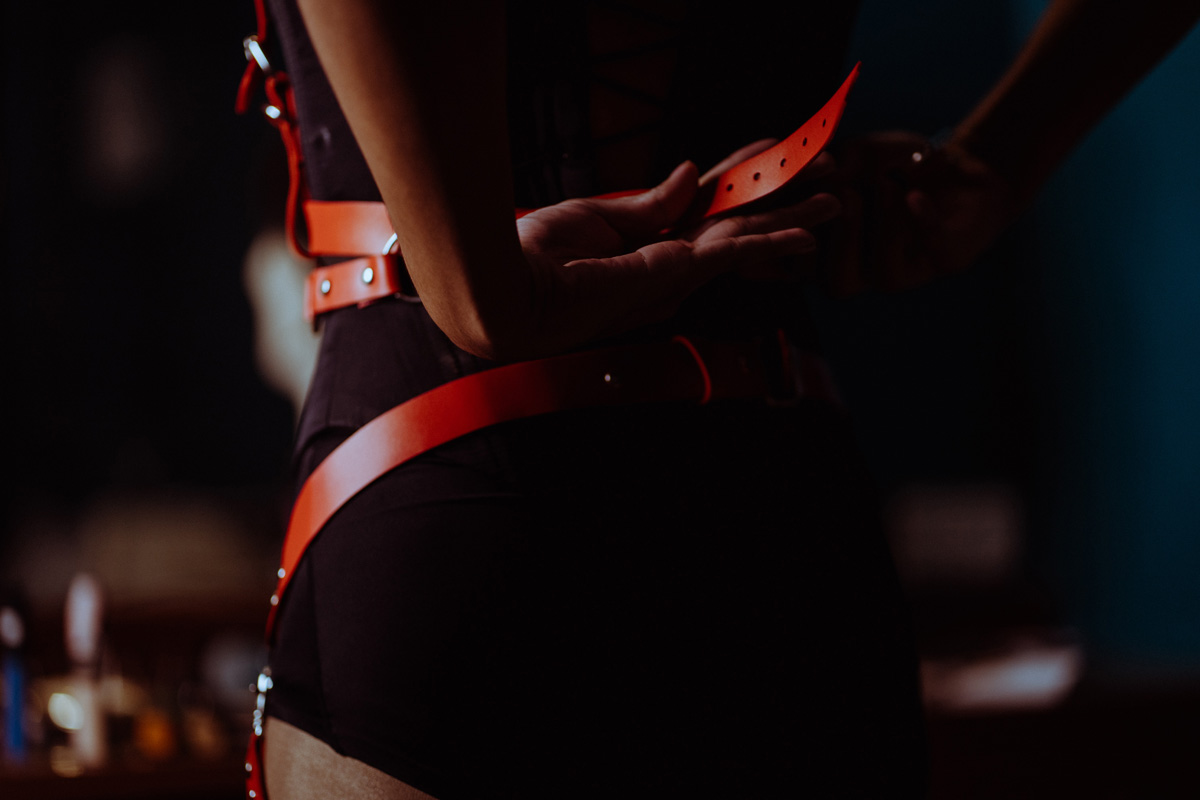 When giving dirty Christmas gifts, make it a super gay, kinky Holiday by presenting your favorite queeralicious kinkster with these rainbow restraints. Triple the recipient's Holiday enjoyment by adding Pride and kink! With naughty Christmas gifts like these, you'll be giving a Christmas to remember forever! Sexy Santa's got a festive agenda, and who knows? It may involve slapping on a pair of antlers for some furry fun!
4. Dirty Christmas Gifts that Ring a Lighthearted Note
Not everyone's a nut-busting sex machine like you are. We all know people who like to keep things mildly wild, and that's perfectly valid. At Tabutoys, we believe everyone has the right to express themselves sexually in unique ways that bring them joy. So we've got something for everyone!
Your sweetly demure friends might like something on the goofy, lighthearted side, like the Ring for Blow Job Bell or perhaps the Ring for Sex Bell. You know that sooner or later, that bell's going to drive people nuts. But in the meantime, much rambunctious frolic can be had with these naughty Christmas gifts!
5. Glas Toys Candy Cane Swirl Dildo
There's nothing more festive than a candy cane. And with the Candy Cane Swirl Dildo, the party's bound to feature fireworks. This glass wang boasts exceptional length and a tapered, sculpted head. But the red glass swirl wrapping around the curved shaft really sets this one apart, making it among Tabutoys' most sought-after naughty Christmas gifts. Give this hard candy surprise to the wang-hungry babe who's got everything.
6. Sensual Kama Sutra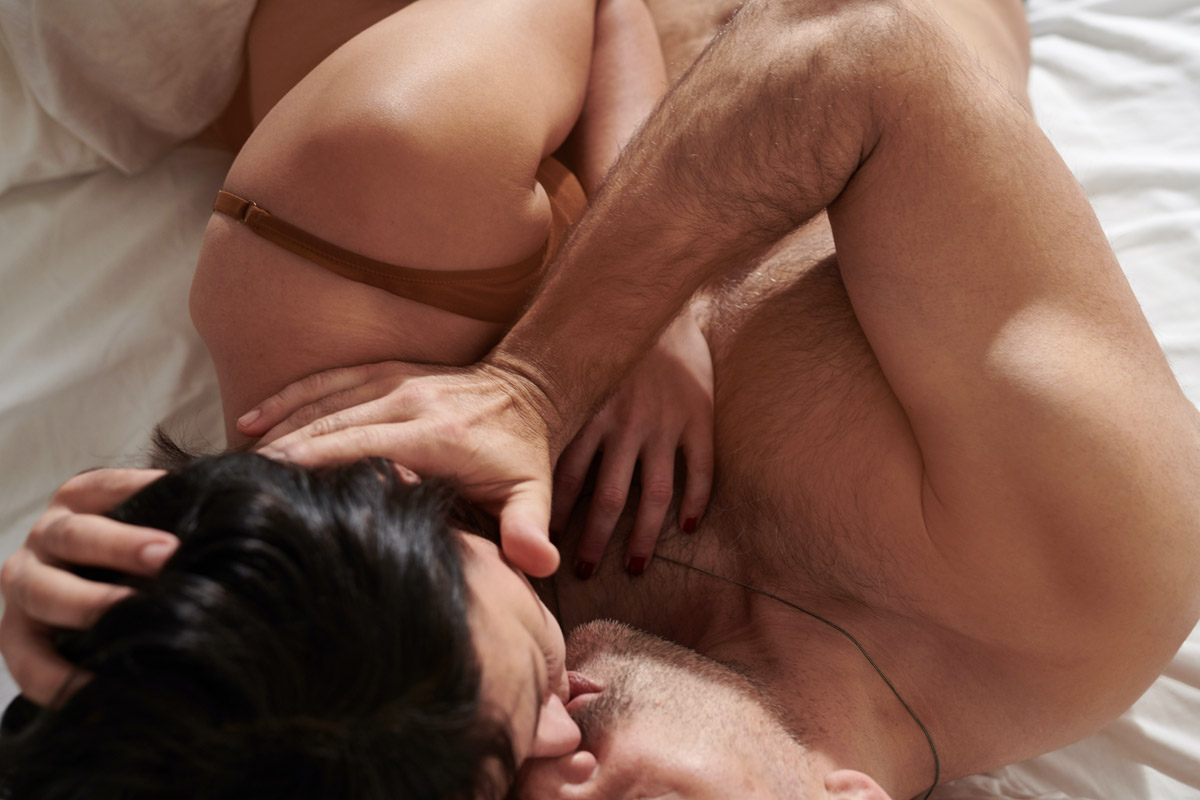 Erotic and sensual, the Kama Sutra's ancient sexual advice still brings many orgasmic ecstasies. Give these sensual dirty Christmas gifts to a lover or couple and open the door to "slow food" sex in which partners take the time to fully experience each touch, bump, and grind.
Tabutoy's Kama Sutra collection offers something for all sexy imps, from love oil to Kama Sutra's famed Honey Dust. Igniting lust with uniquely applied sensation, Kama Sutra offers naughty Christmas gifts that speak to the sensual side of healthy sexuality.
7. Dirty Christmas Gifts for Happy Booties
The butthole: everybody's got one. And some of us enjoy involving it in our sexcapades, often in a starring role. Toys and vibes for anal stimulation are popular with people of all sexualities and gender expressions because the anus is something we all share.
Discover a world of backdoor shenanigans in our Anal collection, featuring everything from butt plugs to beads and well beyond. Give your friends happy booties this Christmas, with naughty Christmas gifts for all the butt sex enthusiasts you know.
8. Ultra-Realistic Dildos in Popular Flavors
For that uber-realist in your life, artistically lifelike dildos are the holy grail of wangs. Tabutoys' line of ultra-realistic dildos presents a unique impulse in dirty Christmas gifts that takes sex toys to the pinnacle of their form.
Every throbbing vein inscribed on these diverse, incredibly true-to-life dildos is finely-wrought in body-safe materials the receiver will adore. Some of them even ejaculate for an uber-realistic, spunky finish! Naughty Christmas gifts of penis realism in flavorful shades are always welcome!
9. Jingle Their Bells with Sex Furniture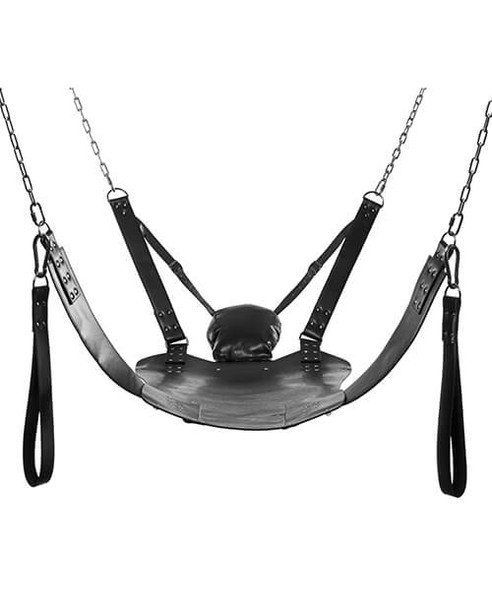 A lot of furniture is sexy in form but not in function. The opposite is true of sex furniture, designed to facilitate sexual pleasure in numerous ways. From the sex swing to the queening chair, the function of sex furniture is to enhance the experience of getting your freak on.
With Tabutoys' pleasing collection of sex furniture, you can give the gift of function. The beauty is in the end result - the thundering orgasm! Newly cohabiting couples will appreciate your thoughtfulness because dirty Christmas gifts are so much better than a spider plant.
10. Fetish Wear
People who love clever disguises find great additions to their fantasy tickle trunks at Tabutoys. Our fetish wear collection is curated around a BDSM aesthetic with a healthy dash of libidinous whimsy. From your puppy play enthusiast buddy to your kinky nail artist, fetish wear presents a wealth of naughty Christmas gifts for role-playing sex imps.
Shop Naughty Gifts from Tabutoys
Make this Holiday one to remember with lushly erotic Christmas gifts from Tabutoys. Surprise your people with the joy of sexual exploration and freedom. Shop our titillating collections to find the perfect dirty Christmas gifts for the sexiest Holiday ever.
Recent Posts
Orgasms are a girl's best friend! This Valentine's Day, show her you really care by fulfilling al …

Many people around the world celebrate New Year's Eve. If your special way of celebrating the New …

window.SHOGUN_IMAGE_ELEMENTS = …