Out With The Old, In With The New.
Sex Tech has come a long way in the past year! Here we've highlighted some of this year's top new products and a few winners from 2021. Whether you're single or coupled up, these contemporary sex toys and modern foreplay accessories will help you do EVERYTHING better.
Still don't see anything you like? Keep up with our latest products for HER or for HIM.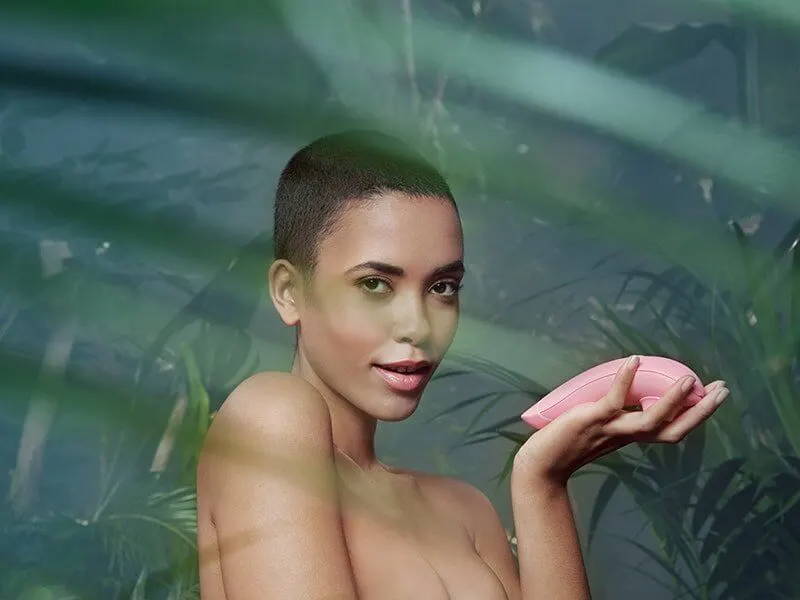 Let the guiltless gratification begin! Because polluting the Earth (or your body) is so last year, sustainability is the name of the game with Premium Eco.
A greener spin on the iconic Womanizer Premium, this revamped luxury toy will make you SCREAM (but in a totally environmentally-responsible way.) With Eco's innovative biodegradable design, even the rechargeable battery can be replaced for years of durable usage. When its time does eventually come, Eco can move on to its next life when you recycle it. (Maybe it will end up in Gwyneth Paltrow's $1000 yoga mat.)
Opting for environmentally friendly products and materials helps reduce your carbon footprint, making this toy ideal for those who want to do something good for themselves and at the same time do something good for the environment. Most importantly, it's so much cooler than bragging about your Hybrid.
Say goodbye to one-trick ponies. In 2022, the trend in sex toys is MULTITASKING, with a shift towards products that can deliver stimulation to more than one sweet spot at a time.
Case in point? The Inmi Shegasm Rocker. Instead of purchasing a suction toy, a vibrating toy, and an internal toy, you can get all three in this handy swiss-army style love tool.
Inmi provides dual stimulation for a powerful, blended orgasms, with a contoured end on one side to massage your G-spot, and vibrating ears at the other side for external stimulation.
When you're in the mood for more explosive clitoral caressing, flip Inmi over to enjoy air pulse stimulation that mimics the feel of a mouth and tongue.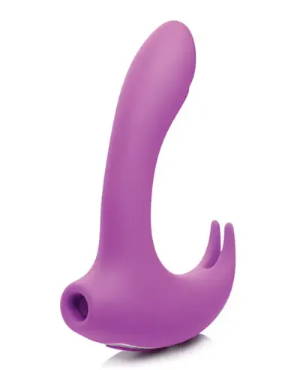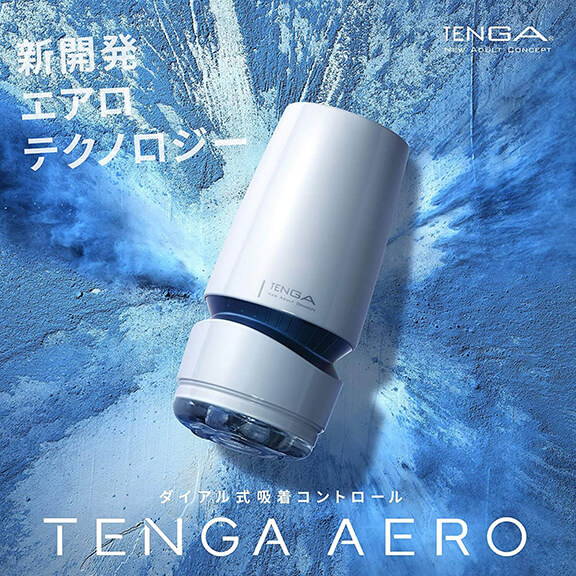 Variety may be the spice of life, but rarely do we see much creativity in Male Masturbator design. They look the same, they feel the same..even the models on the packaging look bored. So how much room for improvement from a self-stroker could there really be from an industry so absolutely mired in "sameness?" A LOT.
Enter Tenga: Always thinking outside the box, these creative masturbation magnates also thought long and hard about this question, eventuating in the development of some bangin' new strokers like this Aero. A manual masturbation toy that looks like an Apple product and sucks like a Dyson: Aero requires no batteries, cords or plugs.
If you've ever been turned off by tacky plastic sleeves and strokers in the past, you will want to check this one out. Sleek and totally modern, this discreet pleasure-provider will look right at home on your nightstand.
Friends, bedroom trends may come an go, but PEGGING is here to stay. 2020 may have been the year that introduced you to "backdoor bingo," but 2022 is the year when you'll go from novice to strap-master with this gorgeous harness set from VeDo.
A little bigger than the average blushing bend-over beginner, Diki boasts a colossal cock packing 2 super powerful motors. Made of silky, smooth silicone, the flexible shaft makes for easy insertion and pro-level peggin'. With an adjustable, one size fits most harness and sleek remote- playtime is a snap.
Going solo? The super suction base allows you to ride the dildo on any flat surface. And, although Peggers like this tend to be used in a heterosexual context, Diki likes to play with all genders and sexualities.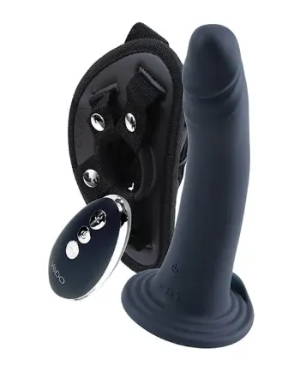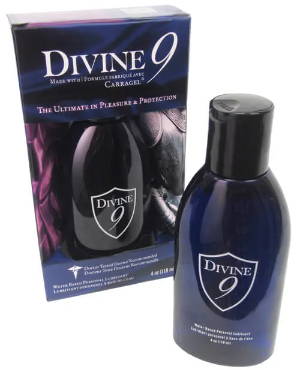 You made it through 2020-2021 a little older, a little wiser, and perhaps a little dryer. Have you made a resolution to make healthier choices and drink more water? (You should.) Your sex life can also improve from healthy hydration in the form of our Divine 9 Lubricant.
As our top-selling lubricant brand for over 5 years, Divine 9 is definitely not a newcomer, but it's among the best formulas around for reducing friction during sex, making vaginal penetration, anal play, and masturbation easier, more enjoyable, and less likely to cause irritation.
Plus, carageenan-based Divine 9 contains no parabens, glycerine or petroleum-based glycols that can irritate sensitive skin. Use it to make 2022 your slickest year yet!
In 2020-2021, self-care came in the form of BIG VIBRATIONS (probably to drown out all that bad news.) Powerhouses like the Hitachi Unplugged and Le Wand's Plug-In loomed large on the horizon, perhaps overshadowing a few great products that don't possess the kind of vibration that's reminiscent of a turbo diesel engine.
One of these sleeper products is the Satisfyer Twirling Tip. If you lean towards more delicate stimulation that still gets to the point, this "low-key" vibrator is a favorite. Twirling Tip's sleek pointer is all about precision stimulation, with a muted engine that doesn't have to scream to make you scream.
The clean, stylish design and surface made of hygienic, body-friendly silicone round off the overall package of this sleek toy.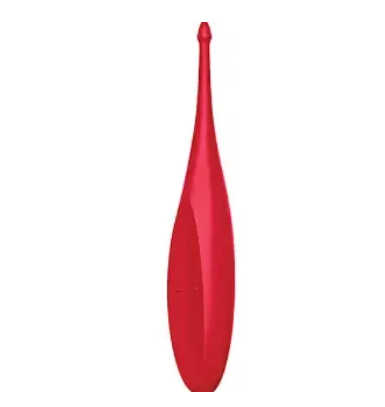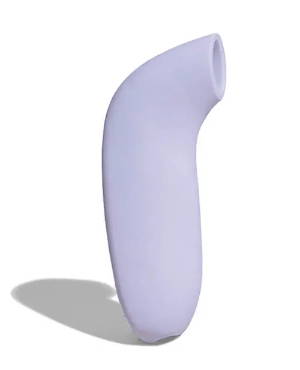 What went viral in 2021? #FreeBritney, Bernie Sander's Mittens, and most importantly, CLIT-SUCTION TOYS. Unlike traditional vibrators, these products use air pressure to indirectly stimulate your clitoris to the big O. The only issue? There are. Just. So. Many.
Out of the hundreds of similar styles (and shady Amazon knock-offs) available, Dame Aer stands out as our favorite "Goldilocks" Air Toy. First off, Aer's larger mouth means it's better equipped to fit a variety of anatomies.
Powerful, but not overstimulating, Aer offers a just-right combination of pulsation and suction to build up the type of soul-satisfying orgasms that may actually keep you from texting your ex. Unlike your ex, Aer is low-maintenance, body-safe and TOTALLY dependable. A definite swipe right.
Shocking New Sex Toy Trends..
Welcome to the new age of sexual freedom and tolerance! Thanks to Millenials, relaxed social norms, and the popularity of a wildly-popular bondage trilogy we will not name, formerly off-limits BDSM kinks are now gaining traction with your normal neighbors.
Leading the forefront of this trend is Erotic Electro-Stimulation. Why electrosex? Well, unlike the unpleasant sensation of getting shocked by a cattle prod or a high-voltage appliance, electrosex is sensual, safe, and totally inappropriate for a CIA interrogation.
Popular Electrosex Toys like e-stim vibrators, plugs, and cock rings work by sending electric currents to the nerve endings, creating a super-charged orgasm. The sensations can start with a soft caress, a pleasurable tingle, or, for those who want to take their play into torture territory, an intense bite.
Depending on the situation, electrosex can be anything you want it to be. Really - the only thing that is surprising about e-stim is how unshocking it really is. Who knows, when your good buddy Bob isn't making sparks fly on his Weber Grill, he might be lighting up Linda's hot spots with THIS.
"Energy is eternal delight."
- William Blake"

Recent Posts
{ "__shgImageV2Elements": { "uuid": "s-eed61278-8277-4465-82c8-ee770fa6b …

Christmas is looming and you've got an extra special stocking to fill, care of …

{ "__shgImageV2Elements": { "uuid": "s-aee9dd52-8493-401e-b6b5-d13a6845fb3d …